OK Red Conference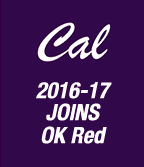 ---
Caledonia Hall of Fame Nomination Form

---
22nd Mike Burrill Golf Outing


It's time for the 22nd Annual Mike Burrill Memorial Golf Outing. This outing is run by the Caledonia Athletic Boosters and benefits the 29 Varsity sports that Caledonia High School currently has.
Mike was a long time area coach and the father of current head varsity coach Tom Burrill. Mike was an avid supporter of all Caledonia athletics and started this outing years ago to support the football program with his son Tom. We honored to be carrying on his legacy for the 22nd year and that this outing has expanded to support all of Caledonia High School Athletics.
Funds are also allocated to support the Mike Burrill Memorial Scholarship.
This is a 4-person scramble where you will play the best ball from each shot. Every person's drive must be used once.
Go to the Mike Burrill Golf Outing webpage for more information and to sign up.
---


Volleyball Summer 2018 Calendar

---
OK Red conference
Caledonia, East Kentwood, Grand Haven,
Grandville, Hudsonville, Rockford, West Ottawa
---
---
* FALL SPORTS * WINTER SPORTS *SPRING SPORTS
---
2018 CHS ATHLETES GOING ON TO PLAY IN COLLEGE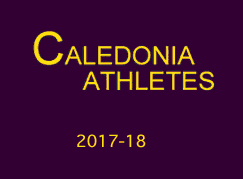 Grace Avery - Soccer - Aquinas College
Tucker Babb - Track - Hope College
Autumn Burgo - Hockey- Trine University, IN
Andrew Clarey - Baseball - Findlay University
Simona Conway - Competitive Cheer - Aquinas College
Alexis Cook - Soccer - Davenport University
Olivia DeBoer - Soccer - Siena Heights University
Alyssa DeGood - Softball - Kalamazoo Valley Community
Callie Delaney - Cross Country/Track - Ferris State University
Andrew Downer - Baseball - Olivet College
Samantha Gehrls - Softball/Basketball - Grand Valley State University
Olivia Ghent - Lacrosse - Tiffin Unversity - OH
Vinny Greenman - Football - Concordia College
Gaby Harper - Volleyball - Miami of Ohio
Clark Hills - Lacrosse - Western Michigan University
Connor Hnilo - Baseball - Kellogg Community College
Caden Jackman - Soccer - Western Michigan University
Jenna Konwerski - Soccer - Aquinas College
Hayden Latham - Lacrosse - St. Ambrose University (Davenport, IA)
Anna LoMonaco - Basketball - Hillsdale College
Garrett Marlatt - Lacrosse - Huntindon College - Alabama
Kailyn Mince - Cross Country/Track - Western Michigan University
Alec Morris - Soccer - Davenport University
Ethan Pinto - Hockey/Lacrosse - Hope College
Macailin Rodriguez - Bowling - Maryville University - St. Louis
Trenton Saylor - Soccer - Transylvania University - Kentucky
Tim Short - Wrestling - Central Michigan University
Abbie VandenBerg - Soccer - North Park University
Kaitlyn Verbrugge - Competitive Cheer - Alma College
Caleb Waldmiller - Football - Kalamazoo College
Derek Wilt - Baseball - Cornerstone University
---
---
*Athletic pictures below - credit to Pat Moll unless noted
---