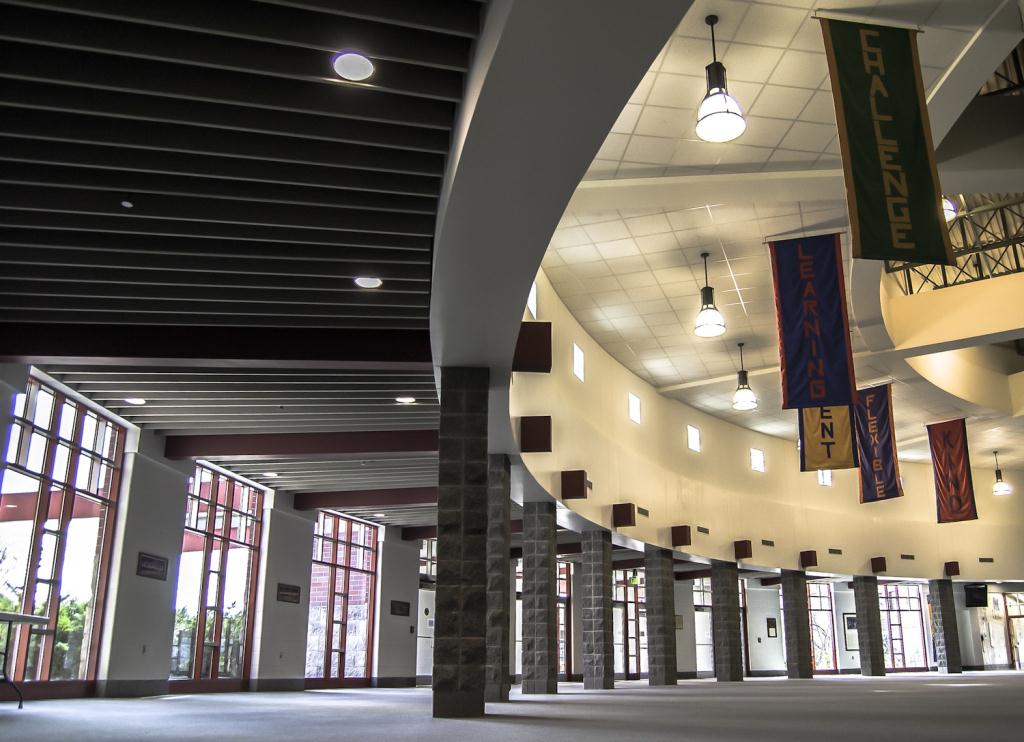 9230 Kraft Avenue, Caledonia MI 49316 | Phone: 616-891-8649 | Fax: 616-891-7013
Steve Uyl, Principal | Deborah Near, Registrar | Sharon Bailey, Secretary


---



---


WELCOME TO KRAFT MEADOWS MIDDLE SCHOOL
"The Best Is In The Middle"


"Kraft Meadows Middle School provides, fosters, and encourages personal growth in all students, while providing a safe and orderly environment that stimulates academic achievement."
Start of School Day: 7:40
End of School Day: 2:30
Go Scots!


2017/2018 Online Magazine Sale Begins 10/18/17
Navigate to www.gaschoolstore.com
Complete the registration (click the button Student & Parents: Start Here)
Your school ID # 632844
Watch this short clip to learn more!
spotlightgroup_id=3;display_number=2;maximum_dimension=0
---
Quick Links For Students & Parents
| | | |
| --- | --- | --- |
| | | |
| Google apps | Infinite Campus | Text Alerts |
---
Calendar

‹

October

2017

›

S
M
T
W
T
F
S
1
2

Oct 2

Kraft Meadows Announcemments

KMMS

Kraft Meadows Announcements (B day) Monday, October 2, 2017 Cross Country meet today at TK Middleville @ 4:00 PM Volleyball games are at home (Duncan Lake) vs TK. "A" Games begin at 4:00 PM

3

Oct 3

Kraft Meadows Announcements

KMMS

Kraft Meadows Announcements (A day) Tuesday, October 3rd, 2017 Cross Country: What a great night! Out of seven schools, both the girls and boys cross country teams took first at the Thornapple Kellogg meet. We are so proud of everyone's hard work. Scoring points for the girls from KMMS were Barbie DeGood, Emersen Geik, and Savanna Coulter. Great work ladies. Scoring points from KMMS for the boys team were, Caden Dixon, Luca Ressler, and Donavan Mattson. Way to go. Awesome work from the entire team. Good luck at Portage on Saturday. In Volleyball our teams did an awesome job. 7th grade "A" and "B" teams won all three of their matches and the 8th grade "A" won 2 out of three and our 8 "B" team won all three of their matches. 8th hour starts today after school. There will be posters hanging on the bulletin board in each grade with the classes listed along with room numbers and outside the Enrichment Office.

4

Oct 4

Kraft Meadows daily Announcements

KMMS

Kraft Meadows Announcements B Day Thursday, October 4th, 2017 Volleyball games today: 7th Grade will host Forest Hills Eastern @ Duncan Lake while the 8th grade travels to Forest Hills Eastern. "B" game begins at 4:15 PM.

5

Oct 5

Kraft Meadows Announcements

KMMS

Kraft Meadows Announcements A-Day Thursday, October 5th, 2017 Reminder: picture retakes next Thursday, October 11th, 2017

6
7
8
9

Oct 9

Kraft Meadows daily Announcements

KMMS

Kraft Meadows Announcements A Day Monday, October 9th, 2017 Reminder, Picture retake this Wednesday morning. The cross country teams had another great race this weekend! The boys team took 4th out of 53 schools, the girls took 12th out of 52 schools and our 6th graders came in 7th out of 20 schools. The KMMS athletes that placed in the top 50 and earned medals were Caden Dixon and Barbie DeGood. It was a great day for competition. We will head to Allendale on Tuesday! Volleyball games today: 7th grade will be hosting East Grand Rapids at Duncan Lake MS, while the 8th grade teams travel to East Grand Rapids. "A" games begin at 4:15 PM.

10

Oct 10

Kraft Meadows Daily Announcements

KMMS

Tuesday, October 10th, 2017 Kraft Meadows Announcements A Day If you are interested in becoming a Student Council Focus Rep the applications are now available in the Enrichment Office. They need to be filled out and returned by October 23. Cross Country team will be traveling to Allendale. Results from last nights Volleyball games vs East Grand Rapids MS. 7th grade: both "A" and "B" teams took 2 out of 3 sets and 8th grade "B" also took 2 out of 3 sets, and the 8th Grade "A' team took all three sets. Great job everyone!!! Reminder, Picture retake this Wednesday morning.

11

Oct 11

Kraft Meadows Announcements

KMMS

Kraft Meadows Announcements A-Day Wednesday, October 11, 2017 Volleyball games today are at Home (Duncan Lake MS) vs Wyoming Junior High. "B" games will begin @ 4:00 followed by the "A" games at 5:00. Admission Cost for students to attend is $2.00 The girls and boys cross country team had a great night at the Allendale invitational last night. Both teams were victorious in taking first place. It was a great night to run, and many runners got their PR's -- personal records. Earning points from Kraft Meadows the girls team were Barbie DeGood, Savanna Coulter, Grace Schlett, and Emersyn Geik. Scoring points from Kraft for the boys team were Caden Dixon, and Luka Ressler. Great job to all the runners who ran. Next meet is Thursday at Forest Hills Eastern. Great job everyone!!! If you are interested in becoming a Student Council Focus Rep the applications are now available in the Enrichment Office. They need to be filled out and returned by October 23. Students if you plan on staying after school for guided study you need to have a permission slip fbefore staying. Permission slips should be on the door of the enrichment office or see Mrs. Mass at lunch time. New students and students who have not had their picture taken please go at this time to the auxillary gym.

12

Oct 12

Kraft Meadows Announcements

KMMS

Kraft Meadows Announcements B-Day Thursday, October 12, 2017 In volleyball last night vs Wyoming Junior High: 7th grade "A" team won all three of their set, the 7th grade "B" team won 2 out of 3 sets. The 8th grade "A" team won 1 of three sets and and "B" team won all three of their sets. Great job gals!!! Cross Country meet today @ Forest Hills Eastern MS If you are interested in becoming a Student Council Focus Rep the applications are now available in the Enrichment Office. They need to be filled out and returned by October 23. Students if you plan on staying after school for guided study you need to have a permission slip before staying. Permission slips should be on the door of the enrichment office or see Mrs. Mass at lunch time.

13

Oct 13

Kraft Meadows Announcements

KMMS

Kraft Meadows Announcements A-Day Friday, October 13th, 2017 If you are interested in becoming a Student Council Focus Rep the applications are now available in the Enrichment Office. They need to be filled out and returned by October 23. Students if you plan on staying after school for guided study you need to have a permission slip before staying. Permission slips should be on the door of the enrichment office or see Mrs. Mass at lunch time. Band students, remember to bring your instruments home to practice and take your quiz which is due by Sunday at 11:59 PM.

14
15
16

Oct 16

Kraft Meadows Announcements

KMMS

If you think you would like to build and test a hovercraft, analyze a crime scene using forensic science, or learn more about reptiles, rocks and more - then you should attend our Science Olympiad Kick-Off meeting and learn all about the different types of hands on science we do on the Kraft Meadows team. The Science Olympiad meeting will be held at Duncan Lake in the PAC at 7pm this Thursday.

17
18

Oct 18

Kraft Meadows Announcements

KMMS

Kraft Meadows Announcements B-Day Wednesday, October 18th, 2017 Builders Club meeting at 7:30 this morning. If you are interested in becoming a Student Council Focus Rep the applications are now available in the Enrichment Office. They need to be filled out and returned by October 23. Volleyball games today are at TK Middleville. "B" games begin at 4:00 PM. Thursday The Science Olympiad Kick off meeting will be held at Duncan Lake in the PAC at 7pm tomorrow. Students interested in competing on the team should plan on attending this informational meeting. No NJHS tutors tomorrow, Thursday

6:00 PM to 7:00 PM

8th gr East Coast Trip Informational Meeting

Kraft Meadows Cafeteria

KMMS

19

Oct 19

Kraft Meadows Daily Announcements

KMMS

Kraft Meadows Announcements A-Day Thursday, October 19th, 2017 If you are interested in becoming a Student Council Focus Rep the applications are now available in the Enrichment Office. They need to be filled out and returned by October 23. The Science Olympiad Kick off meeting will be held at Duncan Lake in the PAC at 7pm tonight. Students interested in competing on the team should plan on attending this informational meeting. Cross Country meet today at Wayland. Runners, remember you will need to turn in your uniform after your race is done. No NJHS tutors today (please repeat)

20

Oct 20

Kraft Meadows Announcements

KMMS

Kraft Meadows Announcements B-Day Friday, October 20th, 2017 At Wayland last night, in our Cross Country League Championship meet, the girls finished 5th. Ladies earning points from Kraft Meadows for our team were Barbie DeGood, Grace Schlett, and Emersyn Geik. The boys finished with a strong first. They actually ran a "perfect race". Caledonia took first, second, third, fourth, and fifth. That means our team only scored 15 points. Awesome run! The guys earning points from Kraft Meadows for our team were Luka Ressler, and Caden Dixon. Great season everyone and best wishes to the 8th grade runners who head to the high school to run next year. Thank you for your leadership. You will be missed. Didn't make it to the Science Olympiad kick-off last night, but would still like to be on the team? You can pick up a registration form on the Enrichment Room Door. REMINDER: If you are interested in becoming a Student Council Focus Rep the applications are now available in the Enrichment Office. They need to be filled out and returned by October 23. Band students, remember to bring your instruments home to practice and take your quiz which is due by Sunday at 11:59 PM.

21
22
23
24

Oct 24

4:00 PM to 8:00 PM

25
26

Oct 26

2:45 PM to 6:45 PM

27

Oct 27

11:00 AM to 12:00 PM

28

Oct 28

Make A Difference Day

KMMS

29
30
31
Subscribe