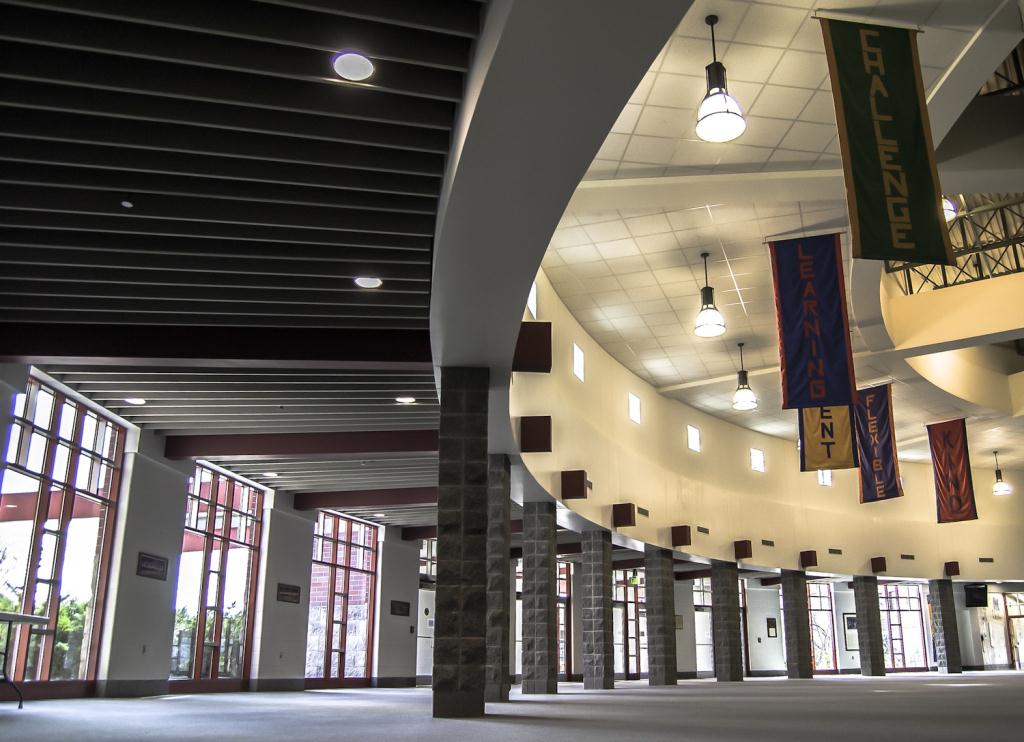 9230 Kraft Avenue, Caledonia MI 49316 | Phone: 616-891-8649 | Fax: 616-891-7013
Steve Uyl, Principal | Deborah Near, Registrar | Sharon Bailey, Secretary


---



---


WELCOME TO KRAFT MEADOWS MIDDLE SCHOOL
"The Best Is In The Middle"


"Kraft Meadows Middle School provides, fosters, and encourages personal growth in all students, while providing a safe and orderly environment that stimulates academic achievement."
Start of School Day: 7:40
End of School Day: 2:30
Go Scots!
Click here to view our Annual Educational Report and other Publications.
---
Quick Links For Students & Parents
| | | |
| --- | --- | --- |
| | | |
| Google apps | Infinite Campus | Text Alerts |
---
‹

February

2017

›

S
M
T
W
T
F
S
1
2

Feb 2

Kraft Meadows Announcement B-Day Thursday, February 2nd, 2017 If you have lost an earring in the past week, please see Mrs. Andreano in the support room. Also please check the lost and found. There are still 8th hour classes available like Chapter Chat Book Club, Scrabble, and much more. Registration forms are available on the Enrichment Room door. "The Caledonia Middle School Players Musical of "Guys and Dolls" auditions are this week. Auditions will be held today 3-6. Students must pre-register through the Resource Center. The fee is $45 to participate. You can download, audition form, Calendar, and description of the musical from Caledoniatheatre.org to learn more. Students will be asked to read from the script, sing a little, and do a small dance. Again, you must be pre-registered to audition through the resource center to audition. Good Luck to all" SPORTS REPORT: Last Tuesday night the wrestling team travel to Greenville for their first duel of the year. Even though the majority of the matches were won by us, the team lost a very close duel 45-47 with multiple # of matches that went down to the wire. The team will be looking forward to a rematch with them at the TK team Duels next weekend. Wrestling meet at Home (Duncan Lake MS) today. Matches begin at 4:00 PM The 8th Grade Girl's Basketball, Gold Team, lost to Greenville last night. They played with determination and played good defense inside the paint. Their first home game is this coming Tuesday against Forest Hills Central.

3
4
5
6

Feb 6

Daily Annpouncements

KMMS

Kraft Meadows Announcement B-Day Friday, February 6th , 2017 Diversity Council meeting tomorrow in the training center at 7:29. Remember to bring your Krispy Kreme Fundraiser orders. Winter 8th Hour classes begin tomorrow. Check the signs in your hallways and on the Enrichment Room door for room assignments. If you have any questions regarding your 8th Hour see Mrs. Maas in the Enrichment Room. Student Council will be selling candy grams this week starting Wednesday. Candy grams will cost 50 cents and will be delivered on Valentines Day. The NJHS meeting scheduled for this week has been moved to Friday morning during Focus. NJHS members please don't forget to bring a gently used pair of shoes to the meeting as part of Random Acts of Kindness Month. SPORTS: 7th Grade girl's basketball team will travel to Forest Hills Central MS for their game today. 8th grade girls will be at home (KMMS) tomorrow as well as Wrestling (at DLMS). Reminder that group pictures for the yearbook are on Tuesday, February 7th in the morning. Please check the scheduled posted in your classroom for times.

7

Feb 7

Candy Grams go on sale tomorrow at lunch for only 50 cents. This year we have Mike and Ike's and Sour Patch Kids. Don't forget to send a candy gram to your friends, siblings, and teachers. NJHS will have a meeting this Friday in the auditorium at 7:30am. If you can, please bring a pair of gently used shoes to donate. Winter 8th Hour classes start today. For Tuesdays we have Altered Pages, Algebra Up, Sewing, Chess Club and 6th Grade Mini-Strike. 6th Grade Mini-Strike is held at Duncan Lake. Those students in Mini-Strike will need to catch the shuttle to Duncan Lake right after school in front of the building right after the buses going home have left. See Mrs. Maas in the Enrichment Room if you have any questions.

Group pictures for yearbook

KMMS

Winter 8th Hour Starts

KMMS

8
9

Feb 9

7th grade to Timber Ridge

KMMS

Kraft Meadows Announcement A-Day Thursday , February 9th, 2017 Last night at DLMS the Scots gold team defeated the Trojans of Middleville 17 to 7. This was the best game of the season. (Bradley) The 8th grade Gold Team lost a close game to TK last night. The girls continued their success on defense, and excelled in their teamwork and hustle. (Sowatsky) In the purple game both teams played an exciting game. It went into overtime and the Scots emerged victorious 25-22. Great job to both teams. NJHS will have a meeting this Friday in the auditorium at 7:30am. If you can, please bring a pair of gently used shoes to donate. Candy Grams are on sale today and tomorrow at lunch. This year we have Mike & Ike's and Sour Patch Kids and they only cost 50 cents. Make sure to send one to your friends and teachers today. The Winter 8th Hour classes meeting today are Volleyball, Arsty Fartsy Art Class, and Scrabble.Volleyball will meet in the Aux Gym. Peer to Peer meeting on Friday for Team Orange Apples Peer to Peer meeting on Friday for Team Purple Line

10
11
12
13

Feb 13

The following students have table washing duty all this week: 6th grade-Mr. DeJong's Focus: Megan L - Monday only Amara H - Monday only Noah G - Monday & Tuesday only Jace L Sam M Reese N Ella O Aspen P 7th grade-Ms Benish's Focus: Hayden K - Monday only Alyssa T - Monday only Avery K Evan V Lilly L Tara R Caidence R Nic B 8th grade-Mr Signore's Focus: Johnny Z - Monday only Issac H - Monday only Miriam Benedict - Monday only Caleb S - Monday and Tuesday only Erica M Kacy H Julianne K Aubrey B Micheal G Mason K Dane S Varinder M Peyton W Courtney K You are responsible for showing up all week. If you have a meeting, are in the SCOTS room, are with a teacher or have detention, you are STILL responsible for table washing or getting a replacement and telling Mrs McCarter. Thank you, in advance, for helping out in the Kraft Community!

14

Feb 14

Kraft Meadows Announcement A-Day Tuesday, February 14th, 2017 Wrestling meet today at Home vs Lowell. Come out and cheer on our wrestling team. Cost of admission is $2.00 for students. If you would like to be on the track and tennis team, Mrs. Sundberg will have sign-ups in the commons during your lunch time. 8th hour sewing is cancelled today (please repeat) "No Mini Strike today" (please repeat)

15

Feb 15

1/2 Day Dismissal at 10:50

KMMS

16

Feb 16

Kraft Meadows Announcement A-Day Thursday, February 15th, 2017 Wrestling team will travel to Belding today. 7th grade girl's basketball team will travel to East Grand Rapids while the 8th grade "A" (purple) team only will host East Grand Rapids today at Duncan Lake Middle School. Admissions is $2.00.

17

Feb 17

Kraft Meadows Announcement B-Day Friday, February 17th, 2017 Good Luck to our Odyssey of the Minds teams as they go to compete at their Regional Tournament tomorrow in Northview! Good luck to the Robotics Team 'Screwed Up', comprised of 7th graders from Kraft Meadows Middle School, Spencer Chapp, Maddie Kosiorowski, Thomas Munson and Colin Pearson will represent our Middle School VEX program at the State Robotics competition in East Lansing on February 19. Congratulations to our Spelling Bee Winners, Sydney Mertz and Meadow Neubauer - Keyes who participated in the Regional Spelling Bee yesterday. Great Job! This weeks blind date with a book winners are: Josh Santiago Moriah Campbell Kassidy Dyer Julia Anderson Lexie Hillis Anderson L Admir Masic Cara Murray Breanna Harris Band students, remember to bring your instruments home to practice and take your quiz which is due by Sunday at 11:59 PM.

18
19
20

Feb 20

Kraft Meadows Announcements Monday, February 20th, 2017 Builders club will be meeting this Wednesday in the home ec. room at 7:30am. 7th Grade Girl's Basketball team will be traveling to TK while the 8th grade teams host TK. Games begin @ 4:00 PM If you wish to participate on the track or tennis teams, see Mrs. Sundberg during your lunch time to sign up.

21
22
23
24

Feb 24

No School - Snow Make Up

KMMS

25
26
27
28
Subscribe