Sideline Cheer
Sideline Cheer
Molis

, Stacey
Sideline and competitive cheer are two different seasons and they both have their own tryout. Sideline is in the fall and competitive cheer is in the winter
The best part about both Cheer seasons is that Cheer is a very inclusive sport. All different levels of athletes are welcome and can be a vital part of a team. From a brand new athlete with no experience to a life long cheerleader with full tumbling abilities!
Sideline cheer
Sideline cheer is in the fall. Tryouts are towards the end of the previous school year. Sideline cheer welcomes both male and female athletes. Sideline season is a blast in that it is relaxed. We have summer camp, the Fourth of July parade, the homecoming parade and assembly, Friday nights under the lights and so much more. Sideline cheer focuses on creativity with stunting, growing as an athlete, and cheering on our fighting scots football team with a front-row every game!
---
Competitive cheer
Competitive cheer season starts in early November. This is where we get to go for gold! Competitive cheer consists of three rounds. Each round focuses on different aspects of cheerleading. Round one is the open round, with fun motions and formations.
Round two is all about skills. Jumps, flexibility, and tumbling skills. Round three (my personal favorite) is all about stunts.
With three separate rounds, competitive cheer is great for being able to utilize all different types of athletes.
Please feel free to reach out anytime if you have any questions!
Stacey Molis
Cross Country - Girls
Cross Country is a fall sport at CHS that involves running!
My name is Ben Howell and I have had the privilege of being the girls cross country coach over the past 14 years. I think the skills developed in our sport extend far beyond our season. Our team has always been competitive at the state level, and this is due to the team atmosphere that we continually work at improving. Girls that are a part of our team soon learn our driving principles contained within "EAT". The "E" is for effort. We keep track of times and miles, but ultimately a runner's effort is far more valuable than any distance or time they may run. The "A" stands for attitude. We strive for and challenge everyone on the team to have a positive attitude everyday. This becomes contagious and drives everyone towards more success. And finally, the "T" stands for team, and that is the most important part. When runners realize that they are not individual runners but part of a collective whole representing their school and each other, great things happen. When all actions are viewed through the lens of the team, the family feel inspires these young ladies to push themselves beyond what they thought possible, while also creating bonds between teammates that extend for life. Some girls on our team love running! Some girls on our team actually don't like running! But they all love their teammates, love to work hard, and bring a positive attitude with them each day. We look forward to having fun together each and every day, that is what sports are about!
If you are looking to become a part of our cross country "family" please check out our website
Meet The Team

Caitlin Bennett, Alana Black, Cadence Bommarito, Holly Bowling, Lindy Bujak, Savanna Coulter, Emma Crosby, Emily Dean, Barbara DeGood, Malana Diebolt, Paige Diedrich, Taylor Fairchild, Madelyn Fennema, Marisa Helsten, Madalyn Higgins, Kelsey Homan, Katelynn Kirkbride, Kelsey Kirkbride, Molly Mandsager,
Lauren McKenna, Elle Oom, Lindsey Peters, Andrea Peterson, Natalia Quigley, Carlynn Robotham, Laura Robotham, Alexandra Schuitema, Lola Schuler, Ella Schuler, Elise Smith, Leah Thompson, Tatum Verburg, Taylor Visscher, Jacqueline Zielke, Mary Zielke, Eileen Zielke & Zoey Zupin
Cross Country - Boys
Caledonia boys cross country has been a Varsity and JV sport since 1970. The team has had great success since its inception. The team has been led by 4 coaches in it's 50 years. My name is Ben Thompson and I have been coaching the XC team since 2003. I ran for Caledonia myself from 1991-1995 in cross country and track. Overall the team has a long history of achievement. The team has amassed 23 Conference championships, 13 Regional Championships, and 1 State Championship.
As of recently, we have had a lot of success. Since 2003 we have won 8 Conference championships, 5 Regional Championships, and have had 2 top 10 finishes the last 2 years. In the 2020 season we finished Runner Up at the State Meet by only 30 points. We will look to chase a 2nd State Championship in 2021!
Individually this past season we had 5 All-Conference Runners along with 1 Honorable Mention. At the MHSAA State Meet, 3 runners earned All-State honors by finishing in the top 30 places in Division 1.
As a program, we strive to build strong individuals who are leaders in their school and have the ability to set goals and give their best effort in all situations. We also want to prepare our athletes to be successful in their future endeavors, whether that is related to running or not. We promote a family atmosphere, where runners feel they are part of a program that is not only successful but where each runner has contributed to the success of the team. We foster this by having team camp each year, having goal-setting sessions, and encouraging our captains to lead along with the coaches. Finally, we work hard but have a lot of fun at team dinners, summer training, and meets hanging out together and building a winning culture that is very inclusive to everyone on the team. Come join our team next year and add your legacy to the Caledonia Boys Cross Country team!
If you're looking for even more information about our team you can check out our team website
Meet the Team
Andrew Adams, Samuel Blunt, Zachary Burgess, Owen Colburn, Paul Dailey, Benjamin DeGood, Caden Dixon, Jordan Domany, James Eardley, Blake Elliot, Theodore Fanco, Wyatt Foerch, Logan Foerch, Brett Guzman, Caden Helmholdt, Jacob Herriman, Conner Klein, Ethan Knapp, Jayden Martin, Donavan Mattson, Connor McGinnis, Elijah Miller, Jaken Moore, Colton Moore, Isaac Noyes, Casey O'Connor, Joshua Oom, Colin Pearson, Nolan Reynolds, Andrew Sherman, Jonah Siekman, Eric Sorrell, Cooper Sorsen, Adam Spees, Brendon Standhardt, Jack Stoner, Aaron TenElshof, Jamin Thompson, Benjamin VanArtsen, Hunter VerBeek & Kyle Winters
Football
| | | |
| --- | --- | --- |
| | | |
| Freshman | JV | Varsity |
| VanEngen, Seth | Doupe, Mike | Pennington, Derek |
---
Freshman Team
My name is Seth VanEngen and I am a 7th grade science teacher at Duncan Lake Middle School. Next fall will be my 4th year coaching football at Caledonia and 2nd year as the freshman head coach. In addition to coaching football, I am the freshman basketball coach at Caledonia.
Carlo Aybar, Jeremy Bolt, Ethan Brown, Tyler Burd, Isaac Clark, Matthew Collins, Mason Connelly, Kaden DeHorn, Evan Graham,
Noah Hanna, Jett King, Jace Lawton, Levi Lucas, Nolan Mathieu, Mason McKenzie, Riley McNutt, Dylan Meduna, Ben Molda,
Cayden Myers, Austin Purvis, Justice Reed, Brayden Russo,
Joey Russo, Theren Sanders, De'Sean Sandifer, Cooper Scavo,
Zach Tennant, Aidan Upham, Caden Vanderberg, Aiden White,
Mikey Zoerman & Kalen Zuiderveen
---
JV Team
Noah Bender, David Carey, Langston
Engelberg

, Josh

Fedewa

, Owen Graham, Andrew Gray, Isaac Hanna, Justin

Huyser

, Josh Jeffreys, Aidan

Kowatch

, Junior Lyons, Lucas Miller,

Hayddon

Olson, Beck Owen, Mason Powers, Jan

Requadt

,
Isaiah Short,

Kenseth

Sinclair, Ben Taylor, Cam

Wysocki

& Chris

Zavala
---
Varsity Team
Coach Pennington comes to Caledonia with a proven track record of success. His thirteen seasons at Zeeland East represent the most winning era in the school's 110 years of football. His teams won numerous conference titles, District titles, as well as one Regional Championship and a State-Semi finalist team. Coach Pennington's teams competed consistently very well against much larger enrollment teams. During his time with the Chix, they competed in five games against Ok Red opponents winning four of those games. Coach Pennington has spoken all over the country for the Nike Coach of the Year clinics and Glazier football clinics about the spread offense. Next year the Scot's will begin a new era under his leadership!
Tanner Barry, Luke Craig,
Eduard

Cruz, Chris

Dantuma

,

Brayden

Folkersma

, Nick Fox, Dylan Hall,

Dilon

Herrema

, Sawyer

Holstege

, Mitchell Hooker, Luke Houser, Noah Jackson,

Abi

Joplin-Pinero, Marcus Joplin-Pinero, Andrew

Kayser

,

Jax

Kinninger

, Ben Klein, Mads Larsen, Anthony Long, Luke

Mandsager

, Jerry Mansfield, Travis Martin, Tony Maurer,

Mikey

Mazzarelli

, Ben Norris, Caleb

Paarlberg

,

Brayden

Petersen, Griffin Poll,

Caden

Raden

, Tommy Russo, Cade

Rydstrom

,

Kade

Sanders, Jacob Seeley,

Jalan

Shinn

, Jack Snider, Caleb Sprague,
Connor

Sprau

, Mason Stanley, Ryan Stanton,

Calyb

Sterk

, Jackson

Tague

, Blake Townsend, Caleb

VanderBerg

, Carson

VanderHoff

, Zach

Vermetti

, Luke Windsor & Andrew Winkler
Golf - Girls
| | |
| --- | --- |
| | |
| JV | Varsity |
| Diekevers, Joel | Wagner, Gus |
JV Team
Addison Deveney, Sara Flynn, Kiana Haywood, Grace Heffner, Korine Kinninger, Jenna Langdon, Anna Mince, Paige Rapa, Lily Stuffer, Ellie Thelen, Ella Trudeau & Allison Weibel
---
Varsity Team
Camy

Asper, Natalie

Ferriell

,

Emmalee

Hamp

, Sydney

Lieske

, Emily

Overla

, Payton Pena, Chelsea

Prebil

& Kayla

Stoczynski
Soccer - Boys
| | | |
| --- | --- | --- |
| | | |
| Freshman | JV | Varsity |
| Dishnow, Luke | Larson, Kody | Winterbottom, Carl |
My name is Carl Winterbottom, and I took over as head coach for the men's soccer program in 2018. This upcoming fall season will be my fourth year alongside stellar assistant coaches with collegiate soccer experiences. Our freshman coach, Luke Dishnow, is an alumnus of Hope College and he works with the freshman program to help them develop their skills and a basic understanding of the game. Both of our JV coaches, Henry Spees and Kody Larsen are both Davenport University alums and have done a tremendous job in advancing the technical and tactical skills of the players so that they can be best prepared for the varsity level when the opportunity arrives. The varsity assistant coach, TJ Ifaturoti, and program-wide goalkeeper coach, Sean Cox are also both alums of Davenport University. Between all three levels, all coaches share the same philosophies of hard work, unity, teamwork and having success on and off the soccer field. We want to develop great individuals with a hard-working ethic that translates to life after soccer and helps them become successful in their respective career paths.
Within the last three years, we have consistently finished in the top three of our OK- Red conference division, as well as winning the OK-Red conference championship in 2018. This past season, we finished runner-up in the District championship. We have former student-athletes that have gone on to be successful within their career and others have gone on to play at the collegiate level. Each year around August, we have about 45-60 players trying out for the soccer program and we do everything to make it as inclusive and family orientated as possible. We usually have an end of the year banquet; we host team dinners for all three teams during the season and support one another during all home and away games.
For this upcoming season, we look to be strong contenders in the conference division again, compete for another district title, go further than ever before in the program history, and make a deep run during the state playoffs. We are excited and looking forward to working with you and seeing you grow as tremendous student-athletes during your career at Caledonia. We appreciate your interest in being a member of the soccer program and adding on to the legacy.
---
Freshman Team
Harrison Bierens, Connor Brown, Jonahtan Collins, Tyler Dean, Jack Finlan-Hitt, Ethan Folkersma, Andrew Hager, Aaron Hileman, Gavin Long, Spencer Konwerski, Seth Reiffer, Mitchell Smith, Joe Verburg, Isaac Vire & Cole Visser
---
JV Team
Connor Beach, Kyle Buchan, Spencer
Chapp

, Canton Clark,

Griffen

Cornelisse

,

D'Juan

Davis, Alex Diaz, Ryan Doan, Aiden

Gortmaker

, John Malinowski, Matt Martin, Sean McClain, Jack Mulder, Liam

Mulnix

, Garret

Perna

, Nate

Porras

, Camden

Raffler

, Alex Richardson,

Brayden

Waber

, Collin

Witvoet

& Evan

Zmierski
---
Varsity Team

Sebastian
Aguillon

, Kidd Avery,

Anel

Bektas

, Johnny

Cardoza

, Ethan Cook, Cade Graham,

Arie

Jackman

, Evan Johnson, Jacob

Kibbey

, TK

Knoertzer

,

Specer

Napper, Hayden

Nething

,

Olee

Olsen, Ethan

Pitsch

, Brendan Savage, Zane

Schrader

, Austin

Shuker

, Andrew

Tafelsky

, Aidan

Vire

, Luke

Vogeler

,
Paul

Vogeler

, Josh Williams &

Johny

Zamudio
Swim - Girls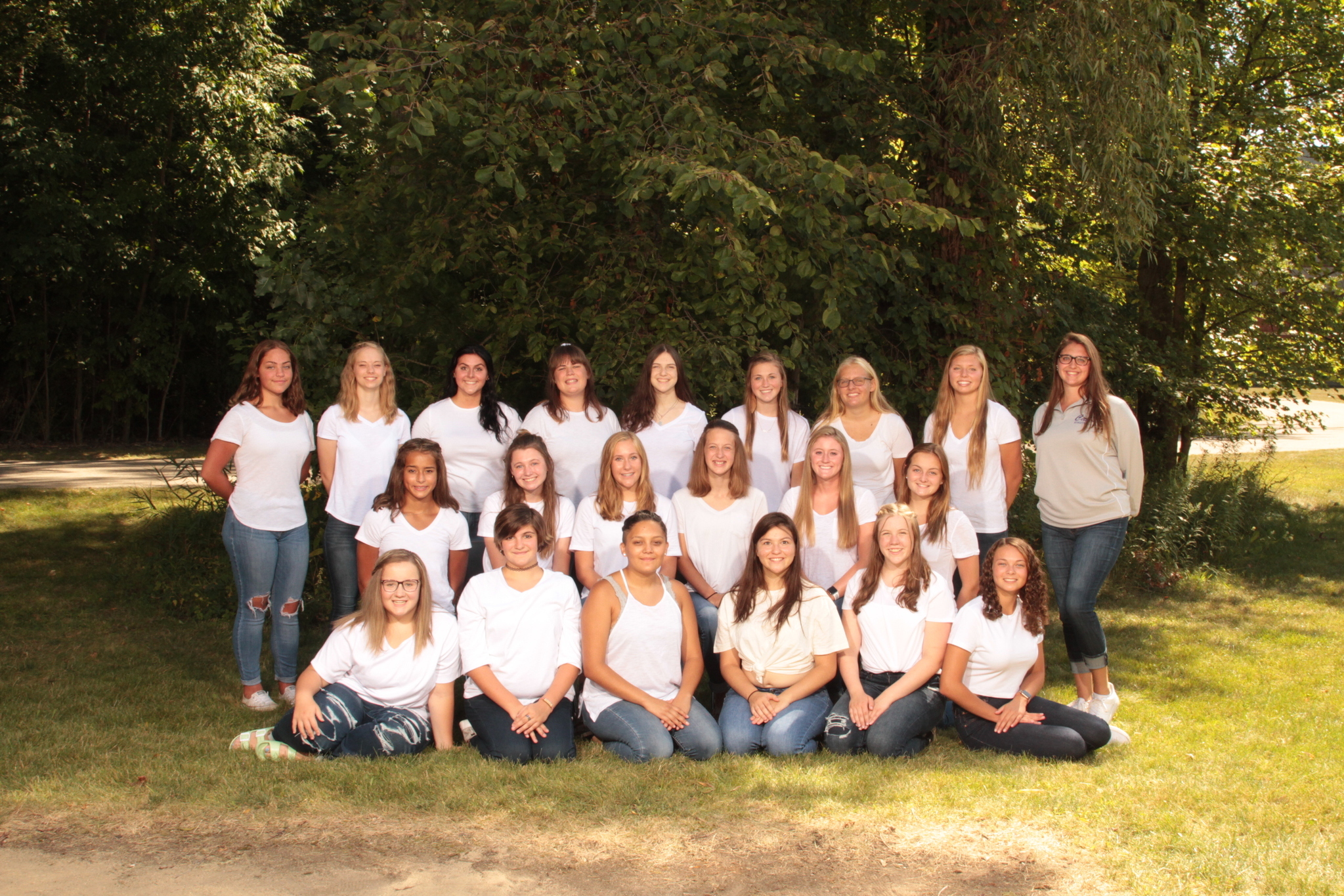 Hollowell, Emma
The Caledonia Swim and Dive Team is a proud member of the OK Red Conference. We have a community of swimmers and divers from 3 different schools with a wide variety of talents. Our team mission is to allow our athletes to grow their love and knowledge of swimming while forming team bonds that will carry them through the highs and lows of the sport.
This season we had all girls attend conferences and a freshman diver qualify for the state meet. We are eager to see where our boy's season goes and how both teams will grow together in the future. The coaching staff encourages inter-team bonding in and out of the pool. We also participate in practices and social gatherings with other high school teams to foster a safe and friendly swimming community in the Greater Grand Rapids area. Swimmers and Divers from our team have continued their careers in college on both varsity and club teams, and gone on to lead other teams as coaches. Welcome future Caledonia swimmers and divers! We're so excited to meet you! You can join our Facebook page Caledonia Aquatics for more information.
Meet the Team
Marissa Berg, Attison Briggs, Caterina Buonpane, Genevieve Calhoun, Lilly Cooper, Rebecca Darter, Hannah DeVriews, Kaylee Diamond, Olivia Driscoll, Hannah Fritz, Alexis Herzog, Kayla Huyser, Riley Keegstra, Lexi Koorndyk, Avery Lash, Sydney Parsons, Alexandria Salinas, Kaylin Schering, Brooke Slater, Margaret Sova, Ella Theaker, Emmory Vanhofwegen, Taryn VanNoy, Kaitlyn Vincent, Alexis Wilcox, Mackenzie Williams
Tennis - Boys
| | |
| --- | --- |
| | |
| JV | Varsity |
| Wilson, Mike | Bont, Scott |
My name is Scott Bont and I have been coaching tennis at Caledonia for 21 years. I also played 4 years of Varsity tennis for Caledonia as well. I continue to play competitive tennis for one of the local tennis clubs.
Caledonia tennis is a "No Cut Sport" meaning everyone who comes out, fully participates in practices will play in the match. Caledonia tennis is known for our good sportsmanship, being a competitive team, and having overall great young men. Tennis in West Michigan is very competitive and we compete well with the various top teams in the area. Our current conference has consistently had our top 2 teams finish in the top 10-15 in the state in Division 1.
Caledonia tennis continues to grow and is always looking for players to come and learn one of the greatest lifetime sports you could play. Tennis is a sport you can play for the rest of your life, as well as learn so much about yourself at the same time.
We hope that you consider joining the tennis program for the upcoming season. There is also a Middle School program that Coach Scott Bont is involved which would also be a great place and time to give tennis a try.
JV Team
Jobe Anderson, Eli Deese, Cameron Downer, Maddox Gaier, Ryan Hautala, Nathan Huynh, Hayden Kargol, Ian Kargol, Russell Langenburg, Jeffrey Liggett, Tyler Oliver, Ethan Pyscher, Brendan Scheid, Nathan Trees, Easton Wierenga & Lucas Williams
---
Varsity Team
Alec
Bisterfeldt

, John

Kotarski

, Andrew Larson, Adam Morris, Anthony Oliver, Grant Peek, Carter, Peterson,

Landen

Reynolds, Evan

Ries

,

Brayton

Robertson, Jordan

Rundhaug

,

Nikolae

Schuitema

, Aidan

Sowerby

& Mathias

VanderEid
Volleyball
| | | |
| --- | --- | --- |
| | | |
| Freshman | JV | Varsity |
| Beaune, Brittany | Marvin, Jessica | Lurye, Valerie |
---
Freshman
Sophia Arendson, Gracie Gortmaker, Taylor Johnson, Elise Klein, Syd Mertz, Dilyn Pratt, Alyssa Ries, Zoe Stanley, Elizabeth Stegenga, Ryleigh Sturman & Avery Talley
---
JV
Erin Asper,
Maddie

Fortune,

Rylen

Goosen

, Payton Lee, Meredith

Miersen

,

Rylee

Nanzer

,

Eillie

Smith, Lydia

Sowerby

, Brooke Stafford,

Rylee

Stafford, Paige Williamson & Amanda Wolf
---
Varsity

Maia
Budrick

, Nicole

DeVries

, Lydia Harper, Amber

Jakiel

, Tori

Melpolder

, Ella

Moorlag

, Hope

Morehouse

,

Maddie

Morris,

Arrayah

Myers, Avery

Palmateer

, Cam

Singstock

,

Lija

Sverns

& Audrey Torres