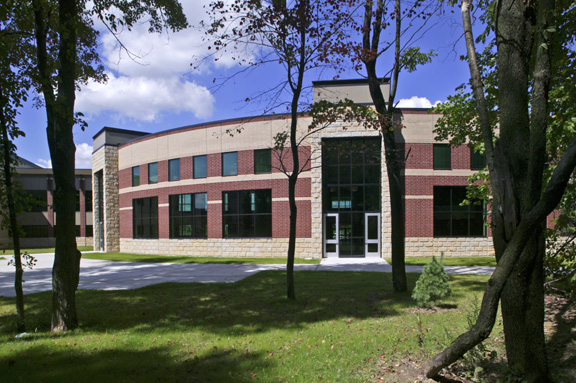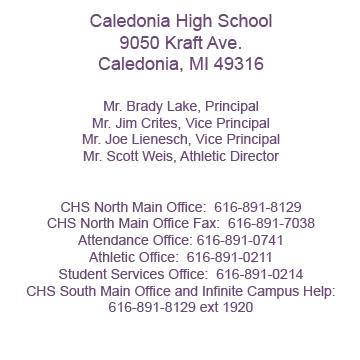 *New CHS South Campus address - 9192 Kraft Ave, Caledonia, Michigan 49316

Caledonia High School - "Preparing Students for LIfe"

Caledonia High School is a rural/suburban community just 10 miles south of Grand Rapids, MI. CHS serves approximately 1500 students and their families. The school offers strong academic and extracurricular programs in a student-centered, empowering environment. CHS students continue to receive numerous academic awards including scholarships for performance on state and national standardized tests. Graduation rates are consistently high, with 99 percent of the students graduating in 2015. Parent participation in school activities and conferences is also high, and numerous partnerships with organizations, businesses and post-secondary institutions keep the students and staff connected to the needs and issues of their community.
The Caledonia High School Mission Statement:
Caledonia High School staff WILL provide ALL students with a learning environment and educational programs that enable them to become caring people and effective users of ideas and information.
School Day - 7:45 a.m. - 2:37 p.m.
Visiting CHS - Building Maps
Notice of Nondiscrimination