Student Council Application

Teacher Evaluation Form
Student Council - Leadership is . . .
a class designed for the best students in our school to become the best they can be. While the honor reserved for you just by being part of this class is high, along with it comes to greate responsibility of being a leader. Leaders are expected to give their best effort at everything. That doesn't mean you can't fail - - but it does mean that you had better give your best efforts at everything we do.
Who can be in Student Council?
The class size is 30 students. The leadership class advisor, along with a committee will review the applications and select students for this class.
About the Class
Class Goals:
Leadership is one of the few (if any) classes where you, the student sets the goals for the class. Your first assignment will be to create a Mission Statement.
Class Projects: Scheduled class projects include Homecoming and Winterfest (and all that they entail), the SCOTY competiton, and a Spring Drive-In Movie. in addition, your entire class will be required to completely plan, run, and reflect upon one addional whole-class project. Other projects may be added.
Small Group Projects:
In addition to Class Projects, you will be expected to complete a small group project during the trimester. A small group project will use the skills of at least 3 people but no more than 6. You will come up with your own project ideas that need to be approved by the instructor and then by the student council class.
As a class we will have "In Class Work". This work will focus on group discussions and activities for team building and team learning experiences. We will also address many leadership qualities individually and as a group such as charachter, charisma, communication, commitment, competence, courage, discernment, mental focus, generosity, iniative, listening, passion, positive attitude, servanthood, and problem solving. High quality work is expected. Half effort or average work will not be tolerated.
---
"Nothing is particularly hard if you divide it into small jobs." ~ Henry Ford
Activities
Blood Drives Next Drive - January 13th.
---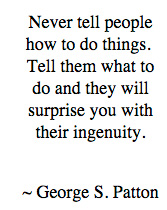 ---
---
This years recipients are - Trenten Beemer, Emma Houser and Irsten Peek
---
Fright Night 2016 - tba - Proceeds go to Kids Food Basket.
---

Winterfest 2017 - Jan 23rd - Jan. 28th
Dance January 28th