CALEDONIA CHAPTER
DECA
Throughout the year we work together on our business and marketing skills through competition. Members must be enrolled or have taken a marketing or accounting class and be 10th grade status or above. Some DECA alumni have earned college scholarships as a result of their work in our chapter.
Advisors: Mr. Keron & Mrs. Kenyon
Location: Room 1420 or 1417
Frequency: Varies (contact Mr. Keron or Mrs Kenyon and listen to announcements)

---
DECA
With over a 60 year history, DECA has impacted the lives of more than ten million students, educators, school administrators and business professionals since it was founded in 1946. Their strong connection with our organization has resonated into a brand that people identify as a remarkable experience in the preparation of emerging leaders and entrepreneurs. DECA's programs and activities have constantly evolved as we use the latest technology and apply cutting edge education research. Our core forcus has remained consistent and is capture in our mission.
Guiding Principles
Our guiding principles explain how we fulfill our mission by addressing what we do and the outcomes we expect. DECA enhances the preparation for college and careers by providing co-curricular programs that integrate into classroom instruction, apply learning in the context of business, connecting to business and the community and promoting competition. OUr student members leverage their DECA experience to become academically prepared, community oriented professional responsible, expereienced leaders.
---
---
Events 2019
---
Deca Districts 2019

---
---
Events 2018
CHS Academic Awards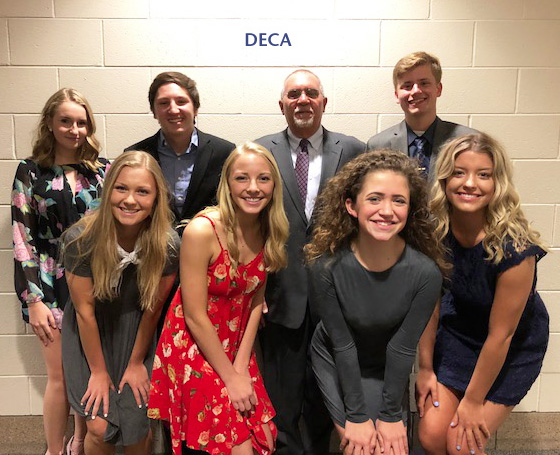 Business Department Award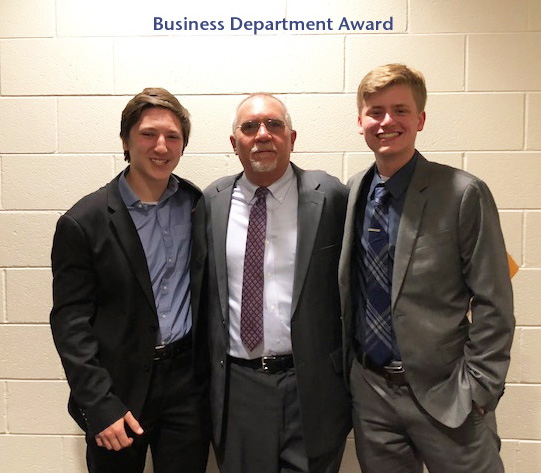 dECA State
Please join me in congratulating 24 Caledonia business students that traveled last weekend to the Detroit Renaissance Center and Cobo Hall to compete at the state DECA competition.

Finalist were:

The team of Aurora Michaud and Kayla McFadden for Fashion Merchandising Promotion. Kayla was also one of three participants out of 70 in her event who earned a medal for testing

The team of Ashley Garcia and Emily Duell for their Franchise Business Plan
Madeline Grey for Principles of Hospitality and Tourism

Winning the state competition and moving on to the International competition in Atlanta Georgia April 20 - 24 are:

The team of Sydney Carlson and and Amy Lanser for their Creative Marketing Project
The team of Hannah Jack and Molly Flynn for their Advertising Campaign
The team of of Casey Chausow and Chris Jakiel for their International Business Campaign

January 3, DECA Districts 2018
Big Rapids, MI
Coming up next:

March 9-11 - DECA State 2018
Cobo Arena, Detroit, MI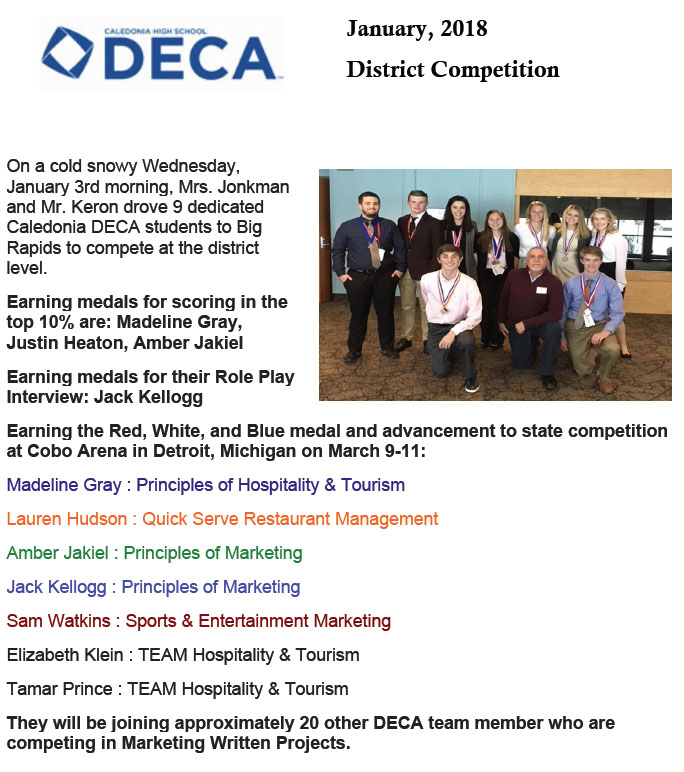 2016-17 Events
District were held in January, 2017 - Results

February 15, 2017 - Caledonia DECA sponsoring first ever Career Fair
**We are still seeing more participants for our career fair. If your business is
interested, please contact one of the following DECA students:
Abigail Munger, Bryce Houser, or Leah Martin:
abigailmunger@students.calschools.org
brycehouser@students.calschools.org
leahmartin@students.calschools.org

DECA State Career Development Conference - March 10 through March 12th, 2017, in Detroit Michigan @ COBO Center

DECA International Career Development Conference, Aprils 26th - 29th, 2017
Anaheim California, Anaheim Convention Center