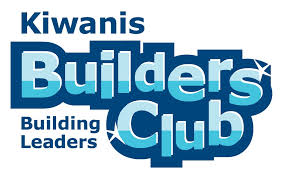 KIWANIS BUILDERS CLUB
Coordinator: Mrs Elizabeth Alexander

Builders Club is a "student led" organization. It will provide students with opportunities for working together for school and community service projects, as well as, develop leadership potential.
Duncan Lake's 2014/2015 Executive Board:
Carter Hammond - President
Elizabeth Howard - Vice- President
Michael Alexander - Secretary
Carly Robotham - Treasurer
Savannah Fletcher - Historian
Madisyn Thompson - Committee Chairperson
Choe Woodside - Committee Chairperson
Builder's Club meets once a month on Thursday mornings during focus class. The 2014/2015 schedule will be available soon.
Advisors from the Caledonia Kiwanis Club will work directly with the students throughout the year on various projects. This group is the middle school version of "Key Club" at the high school. Students are welcome to join throughout the year.
For more information see www.buildersclub.org .