Summer School
Caledonia Community Schools
CCS will be offering additional learning opportunities this summer to bridge the academic gaps for students that qualify. Check out the summer learning programs available. Learn more via the link below.
NOTE: The deadline listed may be extended. Contact your counselor to register.

CCS Summer Learning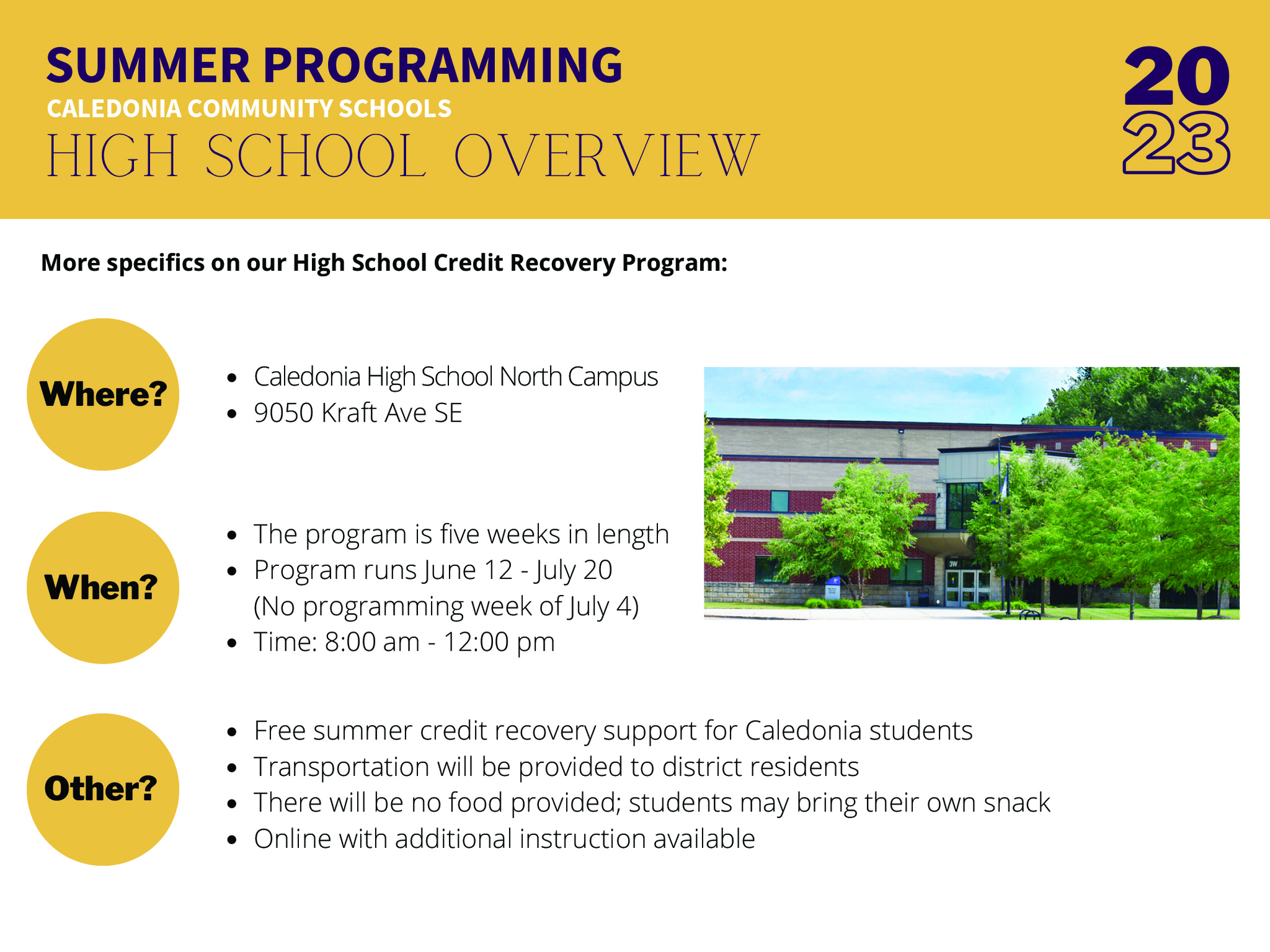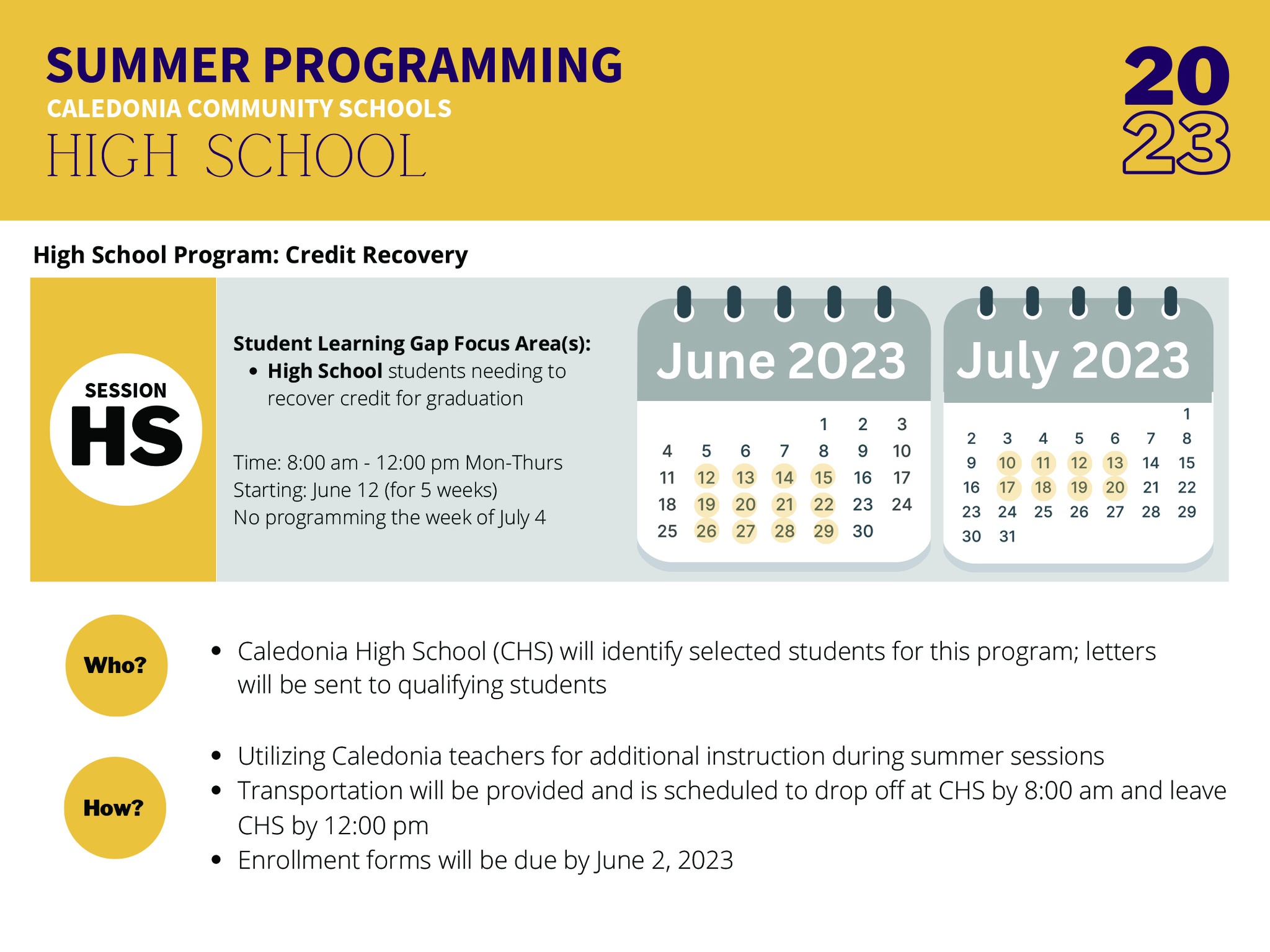 Credit Recovery
The cost has been waived for Kent ISD public school students who qualify for credit recovery.
Credit recovery students must meet the following criteria:
Enrolled in grades 9th-12th during 2021-2022 school year
Failed one or more courses during 2020-21 or 2021-2022
Not on track to graduate on time
Students may enroll in up to 2 courses for the 8 week summer session.
Students interested in summer school for credit recovery should contact their high school counselor. Enrollment must be initiated by June 15 at 12:00 PM.
---
Acceleration
Students who are not eligible for free summer school can enroll for acceleration to get ahead or make room in their schedule for other courses.
Courses are $150. No refunds will be provided after June 8th regardless of registration date.

Register through the KISD's PD Hub webpage here by June 15 at 12:00 PM. Only 400 seats are available.
**Please note that it is the student's/parent's responsibility to verify with your counselor, that the course credit will be accepted.