---

Caledonia High School . . . Preparing Students For Life!

---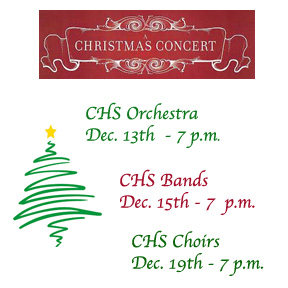 Tennis Player of the year!
Congratulations to Julian Buchan named Grand Rapids area boys tennis Player of the Year. GO SCOTS!!
More...
Congratulation Football East Team All - Area
Congratulations to 3 Cal Football players for making the East Team All-Area - Zach Burrill at Center, Justin Zoet and Bryce Houser at Defensive Back.
Mid East Cross Country
Caledonia's Olivia Schroder was invited to compete with the Michigan team at the Mid-East Cross Country competition. Michigan competed well, and are Mid-East Cross Country Champions!
More...
CHS Athlete of the Month
Caledonia Athletic Boosters is starting a new tradition to honor a Student Athlete of the Month. Coaches nominate athletes and the Boosters will vote on their choice. This is the 2nd month, and the boosters have chosen Sidney Schering (Swim/Dive), Livy Schroeder (Cross Country), and Alec Morris (Soccer) See link for details. Congrats to Sid, Livy and Alex!
More...
OK Red Event Locations
So transitioning to OK Red has been a bit confusing at times. This location chart is here to help you find where you need to be! Organized by season and sport each school has a google map link for each location. Hope this helps! Check it out.
More...
GO SCOTS!
CHS in the News
New Building will Enable New Ways of Teaching Caledonia Community Schools, MI — Caledonia High School Principal Brady Lake sees the new high school building, under construction next to the main high school, as much more than just added space. -
More...
Code Red Robotics
Code Red is a community based FIRST Robotics competition team. We design and build a robot to play a game and compete against other FRC teams in Michigan and surrounding states.
More...
Virus Information
Winter is on the way and so are the viruses that tend to impact our community. We want to be proactive and inform our families with information and reminders on how to help their children prevent the spreading of viruses this late fall into winter. This traditionally is a time of year that we start coming back indoors for the majority of our activities and see more viruses spread amongst our student population and staff. See link for more info
More...
Uploading Senior Pictures
As you all know, senior pictures for the yearbook are due December 19th. Here are instructions to help you with the process.
More...
---

Christmas Sale - EXTRA HOURS
Hours are Monday - Friday
11:45 a.m. - 2:30 p.m.
---

Main Office: 616-891-8129
Main Fax #: 616-891-7038
Attendance: 616-891-0741
Athletics: 616-891-0211
Student Svs.: 616-891-0214
Infinite Campus Help: 616 891-7011
---
CHS School Day Hours
7:45 a.m. - 2:37 p.m.
---
Visiting CHS -
Map showing location, main school entrance, and parking.