---

Caledonia High School . . . Preparing Students For Life!

---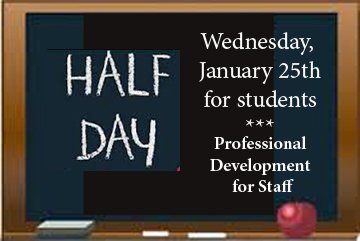 ---
Juniors - You will be taking the SAT on April 11th! Be sure to check your PSAT Scores at the College Board website, and start utilizing the tools in Khan Academy to practice for the SAT!
You should be able to login to College Board, access PSAT Scores and Link to Khan Academy! Need help click here for more instructions. Need more help . . . see your counselor or Ms Durkee for help. Now is the time to practice and get ready :-)
---

Noah Vanderveen Bowls a "300" Game
Congratulations to Noah for bowling a perfect game. Check out the following link for a movie of his final frame.
More...
CHS Athlete of the Month
Caledonia Athletic Boosters is starting a new tradition to honor a Student Athlete of the Month. Coaches nominate athletes and the Boosters will vote on their choice. The October Athletes of the Month are Owen Woltjer and the CHS Varsity Volleyball Team. Congratulations
More...
OK Red Event Locations
So transitioning to OK Red has been a bit confusing at times. This location chart is here to help you find where you need to be! Organized by season and sport each school has a google map link for each location. Hope this helps! Check it out.
More...
GO SCOTS!
Class of 2017 - Griffen Tickets
Parents of the Class of 2017 are selling tickets to the Griffins game for Saturday, Jan 28th. If you're interested please contact contact Jeanne JaBaay jjabaay@marshassoc.com or Jane Pontious jpontious@charter.net for tickets. Come and join us for great seats, great fun while supporting the Class of 2017 fundraiser! Go Scots.
More...
Upcoming Parent/Teacher Conferences for Art Students
The Art Department is scheduling Parent-Teacher Conferences to take place in our art studios as opposed to meeting individually in the Fieldhouse or Cafeteria. If interested, please use the following link to schedule a conference with the art faculty: https://www.schoolbookings.net/code?code=ac2dp
More...
CHS in the News
New Building will Enable New Ways of Teaching Caledonia Community Schools, MI — Caledonia High School Principal Brady Lake sees the new high school building, under construction next to the main high school, as much more than just added space. -
More...
Virus Information
Winter is on the way and so are the viruses that tend to impact our community. We want to be proactive and inform our families with information and reminders on how to help their children prevent the spreading of viruses this late fall into winter. This traditionally is a time of year that we start coming back indoors for the majority of our activities and see more viruses spread amongst our student population and staff. See link for more info
More...
---

Christmas Sale - EXTRA HOURS
Hours are Monday - Friday
11:45 a.m. - 2:30 p.m.
---

Main Office: 616-891-8129
Main Fax #: 616-891-7038
Attendance: 616-891-0741
Athletics: 616-891-0211
Student Svs.: 616-891-0214
Infinite Campus Help: 616 891-7011
---
CHS School Day Hours
7:45 a.m. - 2:37 p.m.
---
Visiting CHS -
Map showing location, main school entrance, and parking.