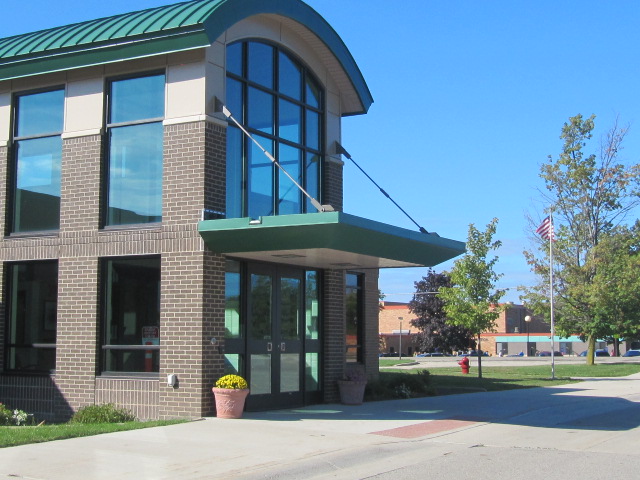 9770 Duncan Lake Rd. Caledonia MI 49316 phone 616-891-8181 fax 616-891-7019
---
Caledonia Community Schools Mission Statement
In pursuit of excellence, Caledonia Community Schools will empower and equip all persons to achive their best by ensuring the highest quality system for learning.
"The Caledonia Elementary community is committed to the achievement of personal best in today's classrooms for tomorrow's world"

Start of Day: 8:45 am (doors open at 8:35 am)
End of Day: 3:43 pm (if picking up your student please do so when school is dismissed)

Principal: Joshua Traughber
Office Staff: Christy Tape Pam King

Caledonia Elementary Spotlights:
*Please take the parent survey about our school located here, https://goo.gl/forms/6O3sJLu4bfIz6e8a2.
*To view a calendar of events for the school year click here .
School Information
School Closure & 2 Hour Delay Info

For School Closing and Delays
‹

May

2017

›

S
M
T
W
T
F
S
1
2
3
4

May 4

2nd Grd. Field Trip to Howard Christian Nature Center

Caledonia Elementary

4th Grd Field Trip to Chicago

Caledonia Elementary

5
6
7
8
9
10
11

May 11

5th Grd Field Trip to Greenfield Village

Caledonia Elementary

12
13
14
15
16
17
18
19

May 19

9:00 AM to 2:30 PM

Kindergarten F.T. - Dairy Discovery & Boulder Ridge Zoo

Caledonia Elementary

20
21
22
23

May 23

9:15 AM to 2:15 PM

1st Grd Field Trip to John Ball Zoo

Caledonia Elementary

24
25

May 25

12:15 PM to 1:40 PM

5th Grd visit to DLMS

Caledonia Elementary

26

May 26

Memorial Day Break

Caledonia Elementary

27

May 27

Memorial Day Break

Caledonia Elementary

28

May 28

Memorial Day Break

Caledonia Elementary

29

May 29

Memorial Day Break

Caledonia Elementary

30
31