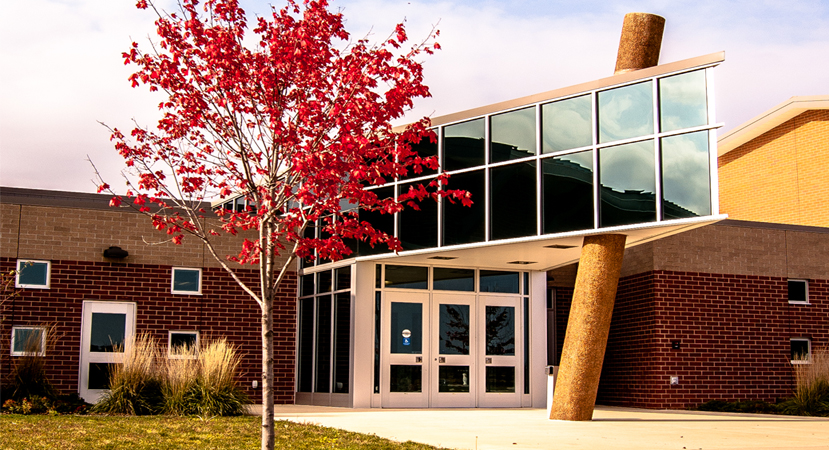 4690 Paris Ridge Drive
Phone (616) 891-7033
Fax (616) 891-8539
---
CCS Mission Statement:
In pursuit of excellence, Caledonia Community Schools will empower and equip all persons to achieve their best by ensuring the highest quality system for learning.
---
2017-2018 School Calendar

Start of Day: 8:45 AM (Student drop off no earlier than 8:35 AM)
End of Day: 3:40 PM (Doors open at 3:35 pm for parent pick up)
"Paris Ridge is a community where students are independent, innovative and inspired learners. "

Principal: Kris Vydareny
Office Staff: Maggie Ruple


School Safety Drill Document
---
Click the donate button to donate to our annual Walk the Ridge Walkathon!



‹

May

2017

›

S
M
T
W
T
F
S
1
2
3
4
5

May 5

Daddy/Daughter Dance

Paris Ridge Elementary

6
7
8

May 8

Book Fair

Paris Ridge Elementary

9

May 9

Book Fair

Paris Ridge Elementary

10

May 10

Book Fair

Paris Ridge Elementary

11

May 11

Book Fair

Paris Ridge Elementary

12

May 12

Book Fair

Paris Ridge Elementary

7:00 PM to 9:00 PM

Moms & Misters Event, PTO

TBD

TBD

Paris Ridge Elementary

13
14
15
16
17
18

May 18

7:00 PM to 8:00 PM

PTO Meeting

Paris Ridge Elementary

19

May 19

Field Day

Paris Ridge Elementary

20
21
22
23
24
25
26

May 26

No School, Memorial Day Break

Paris Ridge Elementary

27

May 27

No School, Memorial Day Break

Paris Ridge Elementary

28

May 28

No School, Memorial Day Break

Paris Ridge Elementary

29

May 29

No School, Memorial Day Break

Paris Ridge Elementary

30
31