8th Graders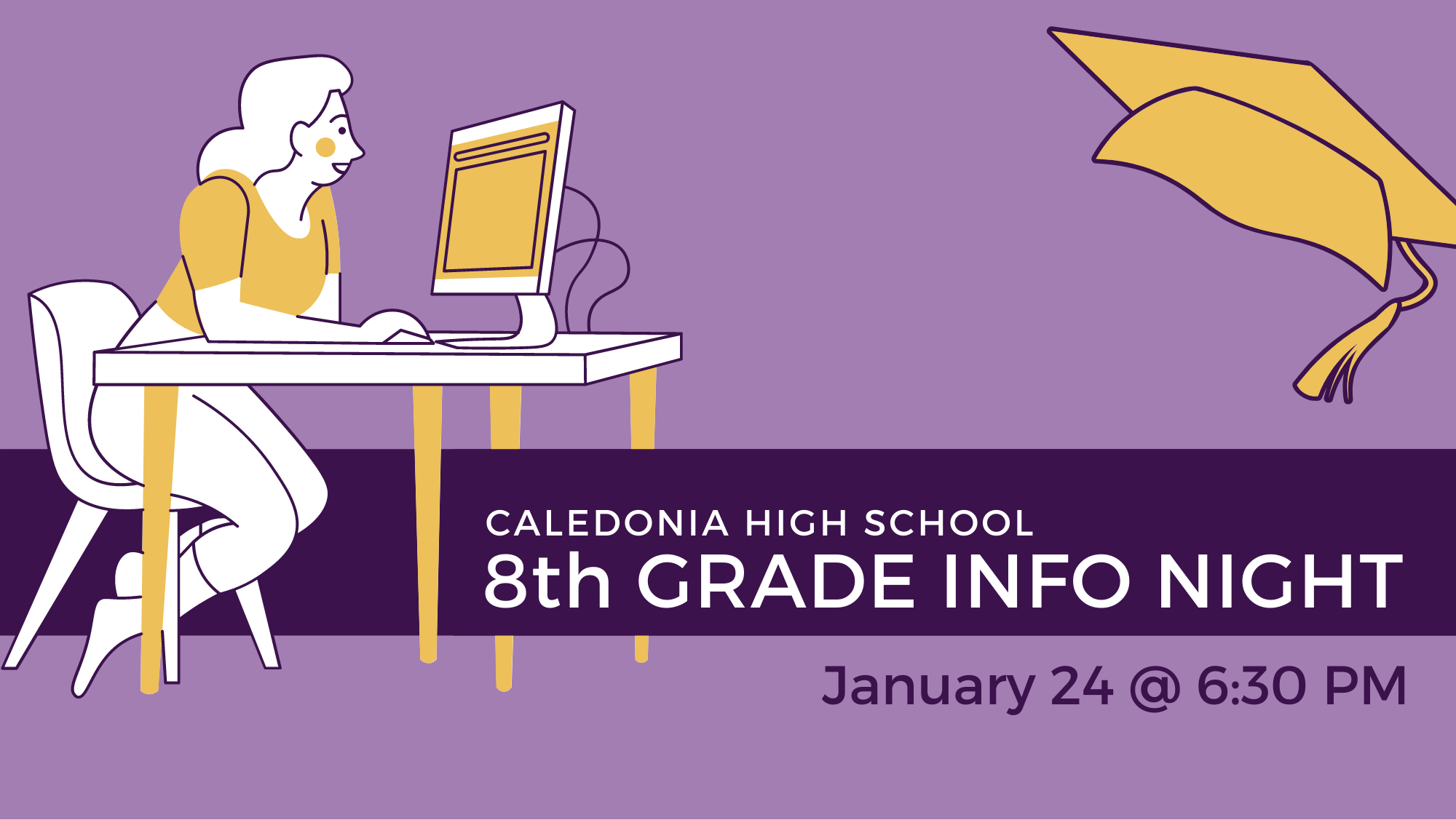 8th GRADE *VIRTUAL* INFORMATION NIGHT
We are excited to have your child join the Caledonia High School family, and have set up an evening for you and your incoming freshman to see what the high school has to offer on Monday, January 24, 2022 from 6:30-7:45 PM. Tune in on ZOOM via the (link to come).
We will give our curriculum presentation, review graduation requirements, academic rigor and course selections available to 9th-grade students. Links to clubs and athletics will also be provided and instructions for 9th-grade course registration will be given.

2022 8th Grade Parent Night Letter (link to come)
Athletics @ CHS
Caledonia high school is home to 43 athletic teams! If you are interested in learning more and to receive communications, you will need to sign up for Final Forms.
*NOTE: 8th graders can not select high school sports until the end of the spring season.

Athletics
Student Life @ CHS
Caledonia High School supports 19+ clubs and activities that meet before, during and/or after school. Participation in these groups not only helps build character, communication and social skills, but are also great addition to a college and career resume.
Learn more about our Student Life groups on our Student Life page and in our Student Life presentation (posted above), where you will find information on each group's mission, meeting frequency and location, and informational videos and/or graphics.

Student Life