SAT
2023 Spring Test
All 11th-grade students are required to take the spring test - no registration is necessary.
* Date subject to change
---
Off-site SAT
Students may take additional tests on their own time, by registering and paying online.


Register for the SAT via College Board
TEST: August 27
Deadline: July 29
Late Deadline: August 16
TEST: October 1
Deadline: September 2
Late Deadline: September 20
TEST: November 5
Deadline: October 7
Late Deadline: October 25
TEST: December 3
Deadline: November 3
Late Deadline: November 22
TEST: March 11
Deadline: February 10
Late Deadline: February 28
TEST: May 6
Deadline: April 7
Late Deadline: April 25
TEST: June 3
Deadline: May 4
Late Deadline: May 23
You're eligible for fee waivers if you say "yes" to any of the following:
You're enrolled in or eligible to participate in the National School Lunch Program (NSLP).
Your annual family income falls within the Income Eligibility Guidelines set by the USDA Food and Nutrition Service.
You're enrolled in a federal, state, or local program that aids students from low-income families (e.g., Federal TRIO programs such as Upward Bound).
Your family receives public assistance.
You live in federally subsidized public housing or a foster home, or are homeless.
You are a ward of the state or an orphan.
If you think you're eligible, contact your counselor for a fee waiver.
Calvin College

Excel SAT/ACT Tutoring (9/20/22-10/27/22)- offered each fall and spring, this 5-week session provides SAT or ACT tutoring assistance to students in grades 9-12. $100
---
Grand Rapids Tutors

ACT or SAT Test Preparation - 1 on 1 instruction with a custom designed course to fit your needs. $40-$55/hour
---
GRCC

SAT/ACT Prep Course - Part 1 - 6 week online course (Instructor Led or Self-Paced) to prep you for both the test, as well as time management, anxiety relief, scoring, and general standardized test-taking. $115 or $100

SAT/ACT Prep Course - Part 2 - 6 week online (Instructor Led or Self-Paced) course to prep you for both the test, as well as time management, anxiety relief, scoring, and general standardized test-taking. $115 or $100
---
Kaplan

SAT On Demand - 30 minute video lessons you can watch anywhere, anytime. $199

SAT Test Prep - Live Online - 18 hours of live instruction and a host of resources, accessed from your device. $699+

Unlimited Prep - Unlimited ACT, SAT, AP and PSAT classes through December of your senior year. $1999+
---
Khan Academy

Official SAT Practice - FREE web-based material, including learning labs, video tutorials, practice questions and practice tests.
---
Sylvan Learning Center

SAT Test Prep - 5 to 8 week class of in-center instruction, independent practice, online resources and multiple practice SAT tests

FREE full-length SAT or ACT practice test Given at Sylvan
---
The Princeton Review

SAT, ACT or Both? (12/4/22 & 3/12/23) - In this session they will discuss the truths and misconceptions, similarities and differences, and the strategies that improve scores on both tests.

SAT Strategy Session (12/5/22 & 3/14/23) - Students will learn basic strategies which will help improve scores on their next practice or official exam.
---
ZAPS - Doorway to College Foundation

SAT Test Prep - (3/13/23-3/14/23) Five-hour seminar where students will learn strategies for using partial knowledge to eliminate wrong choices, gain tips for improving in all sub-tests, understand the most strategic way to use limited testing time, and take shortened practice tests. Sign up via the Caledonia Resource Center. $109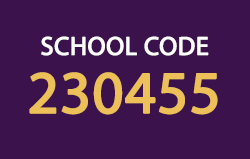 SAT Test Prep Sites

ACCOUNTING.COM: SAT Prep Guide

COLLEGE BOARD: SAT Practice Tests

COLLEGE BOARD: SAT Study Groups

COLLEGE VINE: Online personalized tutoring services for the SAT, by test-takers who have achieved top scores.

KHAN ACADEMY: SAT Practice Test & Tips

UNIVERSITY HQ: SAT Prep Resource Guide