Curriculum and Instruction Office
Introduction
Welcome to the Department of Curriculum and Instruction for Caledonia Community Schools. We consider it an honor to serve our community as we constantly seek excellence in our educational system.
Curriculum and Instruction are our core purpose and function. We take great pride in offering a rigorous educational program that will prepare students for college and career. Our classrooms are learning labs for our students as they seek to define their gifts and talents.
Caledonia curriculum has been aligned with the Common Core State Standards for English Language Arts and Math, along with the Michigan Standards for Science and Social Studies. We continue to review our standards, resources and instructional strategies to ensure a quality educational experience for our students. Our focus is to constantly improve instructional techniques so that we can help all students reach their personal potential.
We believe that instructional leadership is developed through research, experience and innovation. In every classroom we create and discover opportunities to grow and learn. We welcome you to Caledonia Community Schools as a partner in our journey of learning.
Curriculum Presentations and Information

2018 M-Step & SAT Presentation

MMC and Grading Scale Presentation 01.21.19

Curriculum and Professional Development Overview Presentation

Caledonia Professional Development Plan

M-Step & SAT Presentation on 9.16.19

M-Step & SAT District Comparisons 10.21.19

Academic Advisory Committee Update on 11.18.19
Curriculum Resources
Common Core Resources
"The Common Core is a set of high-quality academic standards in mathematics and English language arts/literacy (ELA). These learning goals outline what a student should know and be able to do at the end of each grade. The standards were created to ensure that all students graduate from high school with the skills and knowledge necessary to succeed in college, career, and life, regardless of where they live. Forty-one states, the District of Columbia, four territories, and the Department of Defense Education Activity (DoDEA) have voluntarily adopted and are moving forward with the Common Core."
Kindergarten Parent Guides
First Grade Parent Guides
Second Grade Parent Guides
Third Grade Parent Guides
Fourth Grade Parent Guides
Fifth Grade Parent Guides
Sixth Grade Parent Guides

English Language Arts


Math​​​​​​​
Seventh Grade Parent Guides
Eighth Grade Parent Guides
High School Parent Guides

English Language Arts


Math​​​​​​​
MTSS - Multi-Tiered System of Support
Multi-tiered System of Supports (MTSS)
MTSS
Multi-Tiered System of Supports is the practice of providing high quality, research-based instruction and behavioral support in general education as well as interventions matched to student need, monitoring progress frequently to make decisions about changes in instruction or goals and applying student response data to important educational decisions.
Collaboration
Teams of educators with a variety of expertise work together as equals and engage in shared problem solving around students who do not respond to high-quality instruction. Parents are informed and involved throughout this process.
Framework
MTSS is a framework that revolves around Data-Based-Decision Making. In order to be effective, it must have these essential components: universal screening, progress monitoring, and multi-leveled instruction. All of these components must be implemented using evidence-based practices with fidelity to instruction.
Third Grade Reading - CalREADS!
Caledonia Community Schools is committed to providing an educational system that ensures all students are successful in school and life. We know that being a good reader is critical to this success. In 2016, the Michigan Legislature passed the Third Grade Reading Law to ensure that students exit third grade reading at or above grade level. "Cal READS!" is our district's title for the comprehensive system of supports as required by this law. The law requires districts to assess reading in grades Kindergarten - Third grade and provide intensive reading instruction for any students that are not at the expected reading level. Caledonia uses a Multi-Tiered System of Supports framework to meet individual student needs and make certain that our students are fluent readers.
The law also requires districts to provide written communication with parents of K-3 students with reading difficulties. Communication will include information about current services being provided, an Individualized Reading Plan (IRP) for identified students, and strategies for you to help your child at home. Read at Home plans are shared with families directly by each school and can also be accessed via this website using the links on this page.
If you have questions regarding "Cal READS!", please contact your child's school or the Curriculum Office.
Read at Home Plans
Plan Overview - English
Plan Overview - Spanish
Phonemic Awareness - K1
Phomenic Awareness - 23
Phonics - K1
Phonics - 23
Fluency - K1
Fluency - 23
Vocabulary - K1
Vocabulary - 23
Comprehension - K1
Comprehension - 23
Online Resources
Elementary Report Cards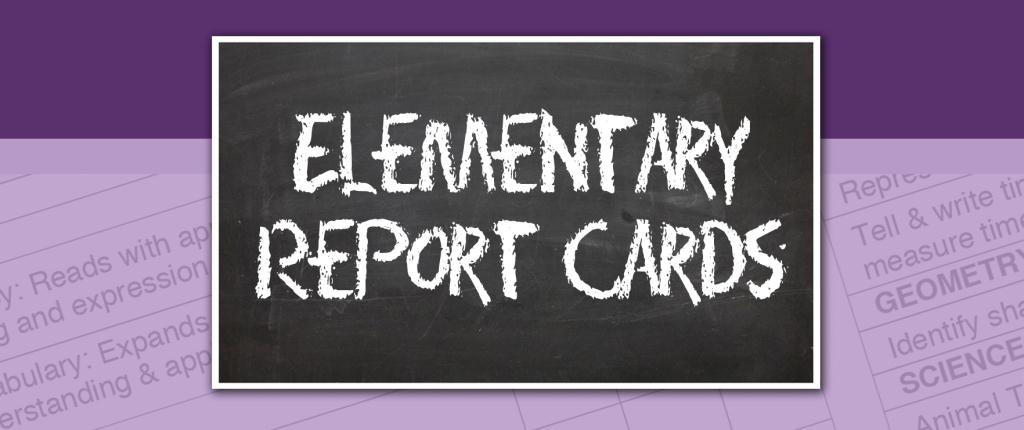 Elementary Report Cards
Caledonia Community Schools is pleased to share with you the new district common report cards for Kindergarten through Fifth grades. These report cards were developed through the work of teachers and administrators from all elementary buildings and grade levels. This report card, which is aligned with the Common Core State Standards, is designed to provide you with specific information about your child's performance in each grade and subject.

This guide was written to assist you in understanding the format and content of the elementary report cards. You will also be able to view a sample of each grade level report card on our website at www.calschools.org. In the event that you need more information, you may contact your child's teacher and/or principal.
Elementary Report Card Parent Guide
Sample Elementary Report Cards
Kindergarten
First Grade
Second Grade
Third Grade
Fourth Grade
Fifth Grade
Homeless Resources
Homeless Students / McKinney-Vento Grant
Caledonia Community Schools is committed to helping our students who are experiencing homelessness through the McKinney-Vento Grant. Each public school district and academy has a homeless liaison who assists with enrollment, academic support, and ongoing needs.
If your family is in a temporary or inadequate living situation due to a loss of housing, your child might be eligible for certain education rights and services.
McKinney-Vento Act
Under the McKinney-Vento Act, children in transitional housing situations have the right to:
Go to school, no matter where they live or how long they have lived there.

Attend either the local school or the school of origin, if this is in their best interest; the school of origin is the school the child attended when he/she was permanently housed or the school in which the child was last enrolled.

Enroll in school immediately, even if missing records and documents normally required for enrollment, such as birth certificate, proof of residence, previous school records, or immunization/medical records.

Enroll, attend classes, and participate fully in all school activities while the school gathers records.

Have access to the same programs and services that are available to all other students, including transportation and supplemental educational services.

Attend school with children not experiencing transitional housing; a school can not segregate a student because of this.
Homeless Resources
Parent Pamphlet
Unaccompanied Youth Pamphlet
Parents Right to Know Poster
Foreclosure Information
Referral Process for Agencies
Referral Form for Agencies
Local Liaison:
Amanda Kozlowski - 616.891.8185
21F - Online Learning
Student access to any time and any place learning options has expanded under a new law in Michigan. Section 21f of Public Act 60 of 2013 allows students in grades 5 through 12 to take up to two courses online per academic term (with parental consent). Michigan is the seventh state in the U.S. to enable statewide choice at the course level through online learning options.

Online learning holds great promise as an instructional approach to expand and customize learning opportunities for students. However, it is substantially different from face-to-face instruction and usually works best when thoughtful planning supports individual enrollment decisions. We encourage you to talk with your student to examine if online learning is a good fit for her or him.

To help prepare for making the decision about whether your student has the characteristics to be successful learning online, we recommend you review the Parent Guide to Online Learning at https://michiganvirtual.org/wp-content/uploads/2017/03/parentguide.pdf. The Guide examines how online learning supports next-generation learning models, poses practical planning questions, provides a preparation checklist, offers advice for parents and includes an online learner readiness rubric. This guide will help you prepare for a conversation with your son or daughter.

Please direct your questions related to online courses to Mrs. Janel Switzer. She will be able to explain the process being used by Caledonia Community Schools to implement the new policies that expand online learning options for students.



Parent Consent Form
EL - English Learners
Caledonia's EL Mission:
In pursuit of excellence and linguistic and cultural appreciation, we will educate each English learner to achieve their best by ensuring the highest quality of literacy instruction in the areas of listening, speaking, reading, and writing.
What is an English learner?
An English learner (EL) is a student who is not yet proficient in English. At Caledonia Community Schools, students who speak a language other than English in their home, or a have a different native or 1st language, are given the opportunity to enrich their learning through a language program that supports their literacy needs.
How are EL students identified?
The first step in identifying an EL student is the use of the Home Language Survey from the Michigan Department of Education. Michigan's English language proficiency assessment is the WIDA and is given annually in the spring. It is also given to any new student who does not have previous WIDA scores or is new to the state of Michigan.
How are EL students supported?
Learning a language can be very challenging. Individual and/or group support is provided to help students become successful socially and academically. The level of support is based on student proficiency levels. Proficiency in conversational English may take 3-5 years, while academic language aptitude may take 5-10 years to master.
How are EL students assessed?
MDE is part of the WIDA consortium. This language assessment has been long-tested and is designed specifically for EL students at all proficiency levels. It is an online assessment for grades 1-12 (K is a paper-based test) that consists of four language domains, listening, speaking, reading and writing. All EL students must take the WIDA until exited from the EL program.
Language proficiency levels:
Entering- Level 1 students are generally able to produce single words, common vocabulary and memorized language.
Emerging- Level 2 students understand phrases, short sentences, high-frequency vocabulary and produce language with errors. Developing- Level 3 students are able to write a series of related sentences, understand some specific vocabulary, and they produce errors, but the meaning is retained.
Expanding- Level 4 students use moderate discourse, some technical vocabulary, and make minimal language errors.
Bridging- Level 5 students use complex discourse, specialized and technical vocabulary, and their language is comparable to their English speaking peers.
Reaching- Level 6 students are proficient and comparable to native-speakers.
Cultural Diversity of Caledonia:
The number of English learners in the district continues to grow and evolve. District-wide, there are over 80 English learners this 2018/19 school year. Caledonia's EL population includes exchange students, immigrants, and refugees from a variety of countries and cultural heritages. Diverse languages and cultures are represented including Russian, Bosnian, German, Burmese, Swahili, Kurdish, Vietnamese, Arabic, French, Chinese, Spanish, etc.